All the activities and sports to do near our campsite
Cycling is a fun way to discover the main points of interest and hidden corners of the Ogliastra area.
For those looking for relaxing excursions to discover inhabited centers, starting from Camping le Cernie, it will be possible to easily reach, on a flat path:
– Santa Maria Navarrese (3 km): famous for its enchanting views of the Ogliastra sea and its centuries-old olive trees.
– Tortolì (5 km): the most important center of Ogliastra. It is renowned for its Corso and for the summer white nights, where you can enjoy the Sardinian artisan and culinary tradition.
For fans of mountain biking it will be equally easy to reach the territory of Baunei and Santa Maria Navarrese, where it will be possible to live unforgettable experiences on the coast overlooking the sea and inland wild of the Supramonte.
Here are the main itineraries:
– Pedra Longa
– Punta Salinas
– Cala Sisine
The Oglistra is famous throughout Europe for its rock faces suitable for climbing. The territory of Baunei seems to have been created especially for those who love climbing: walls and cliffs of granite or limestone chase each other everywhere offering breathtaking views.
The most famous is certainly the Aguglia di Cala Goloritzè ( video here ) but there are also other unmissable places such as Monte Ginnircu, Punta Giralili, Punta Argennas: all thanks to the incessant work of the famous Maurizio Oviglia ( here a link to his blog).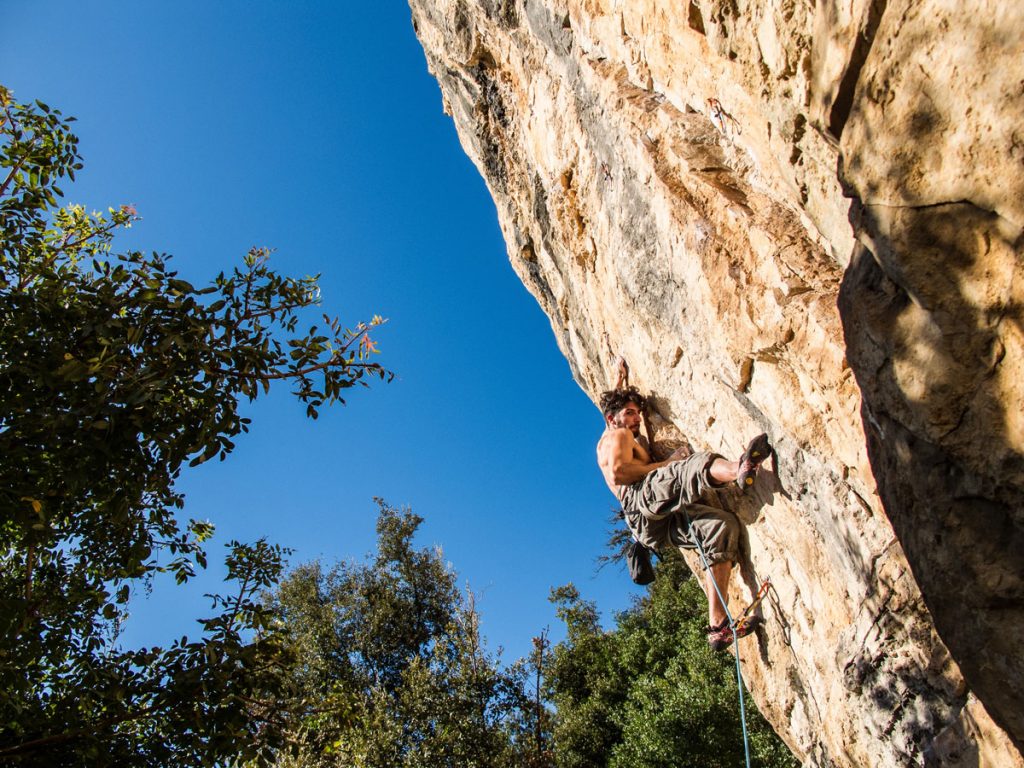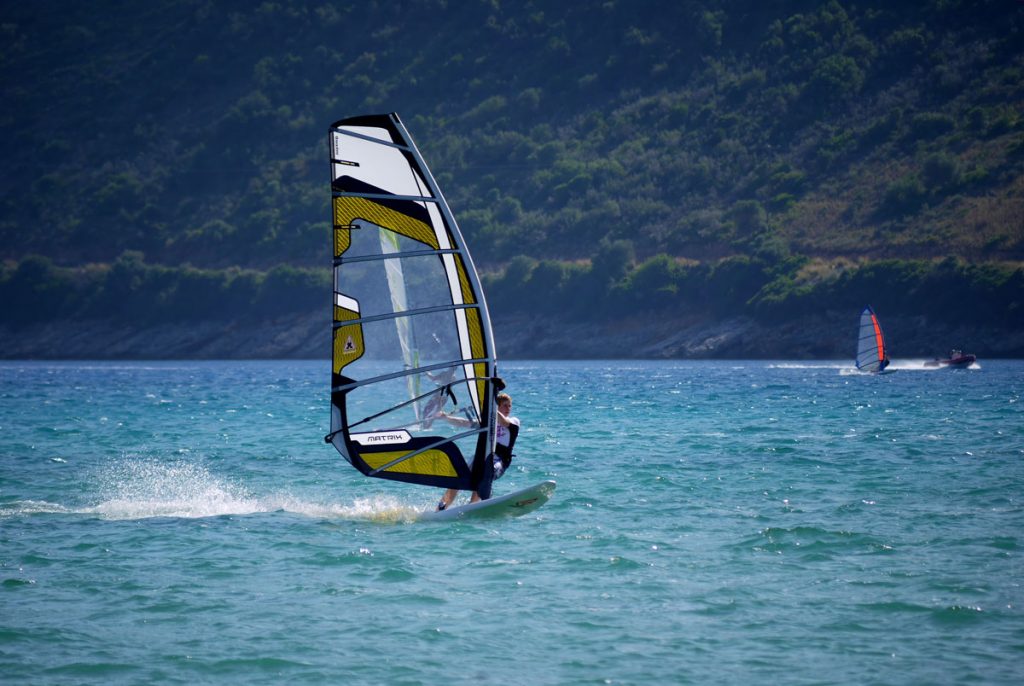 Windsurfing can be practiced with great satisfaction by enthusiasts, we offer a corridor to go out into the sea that avoids the hassle of "rowing" for 200 meters. from the shoreline, as is mandatory in all beaches frequented by bathers.
In Ogliastra you will find it very easy to dedicate yourself to this sport, in fact you will find support to practice it in all the forms that excite you most: if you have a boat you can try your hand at large trolling prey, or you can arrange the filaccioni on the edges of the numerous shoals, or dedicate yourself to the more classic amateur fishing which is the bolentino, both in the amateur version within 40 meters of depth and in the more technical version in the shallows at 200/300 meters; little enthusiasts can fish from the beach with a spinning rod, and you will also have the opportunity to do professional fishing with local fishermen. Clearly the most suggestive fishing is the underwater one that will allow you to get closer to fantastic seabeds, unfortunately the fish, now savvy, very often, will escape your harpoons.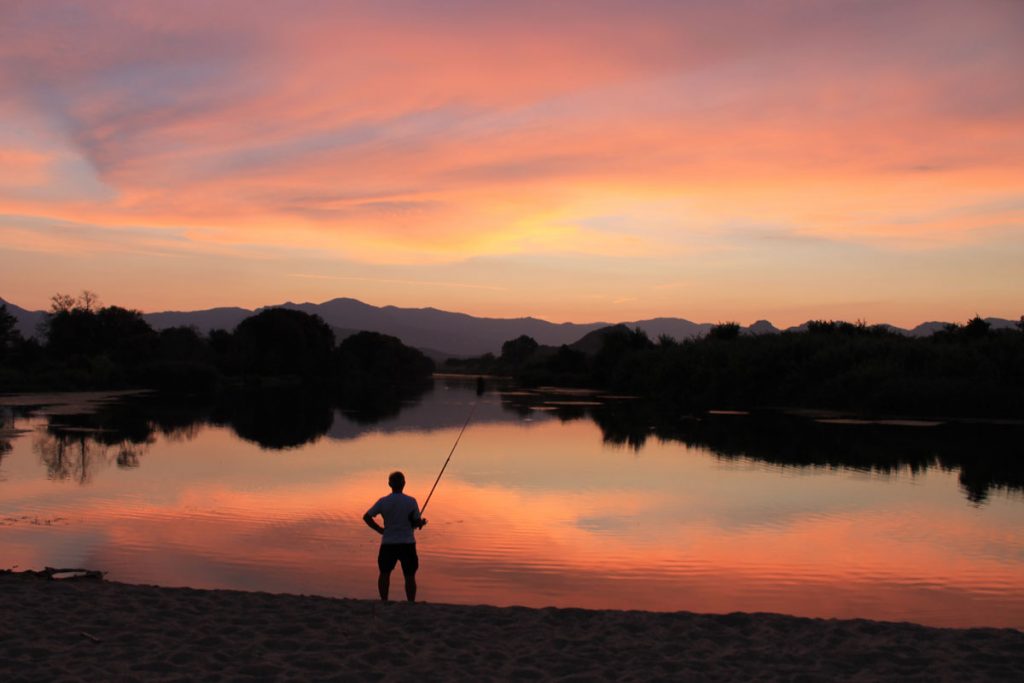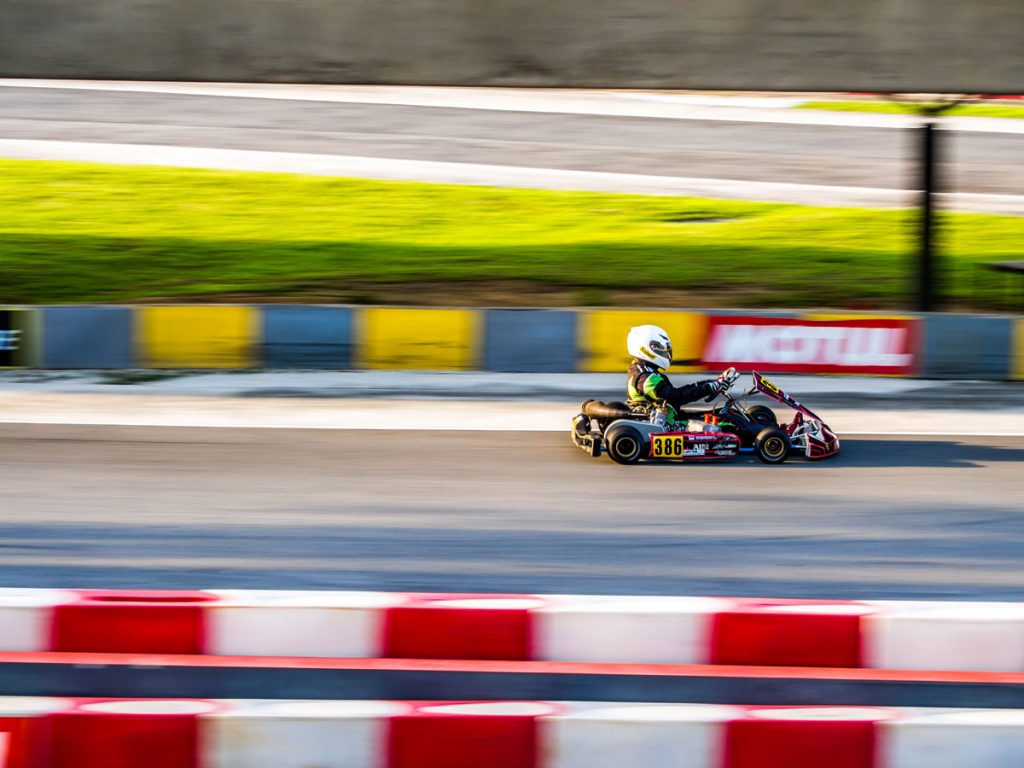 Three kilometers from the campsite, a new, ultra-modern go-kart track is in operation, opened in summer 2005, also with rental karts. Flat rate combinations are possible.