A sea like you've never seen it before, completely at your disposal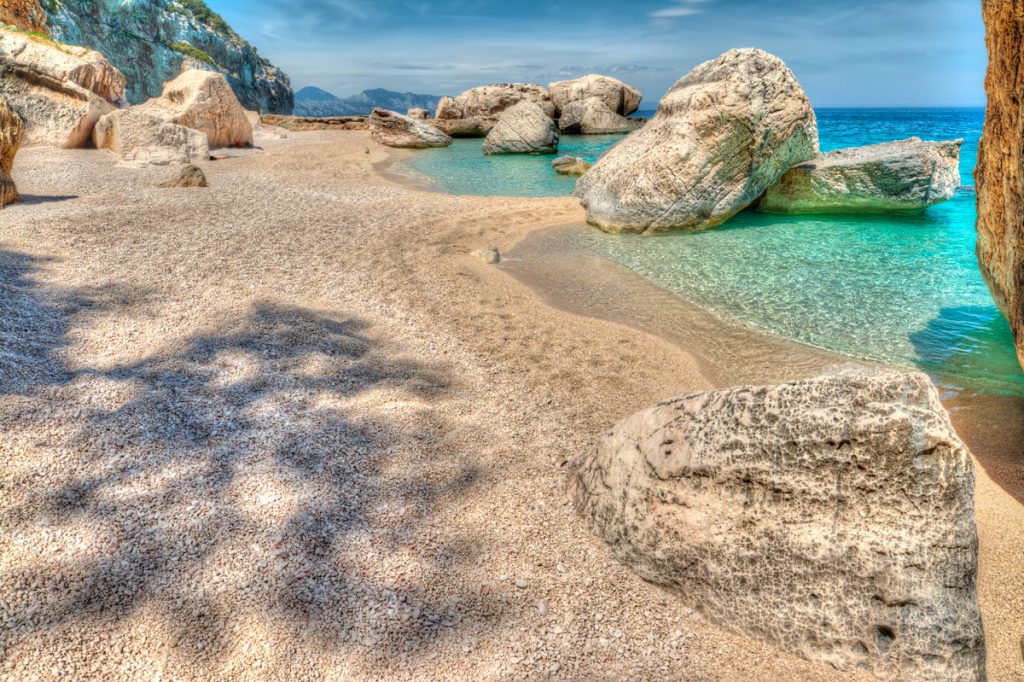 The Gulf of Orosei is known for its incredible beauty and for having remained an uncontaminated and wild place, all to be explored.
By Sea Itineraries we therefore mean the wonderful places of the Gulf of Orosei to explore and the sea activities that await you:
– Snorkeling at the Ogliastra Island : this small rocky island is located right in front of the campsite and can be reached by boat, canoe or kayak. It will win you over with its clear sea and its pristine waters.
– Reach by boat the famous coves of the Gulf of Orosei : it will be easy to reach the most beautiful coast of Sardinia in extreme freedom by renting a dinghy, or with guided tours.
– Immerse yourself in the deep blue of the Ogliastra coast : if you want to have unforgettable memories of your stay, you cannot miss one of the wonderful dives in the clear waters of the Ogliastra coast.
The Diving, connected to the campsite, is in S. Maria Navarrese, but at the campsite you will find cylinders, regulators, weights, wetsuits to rent, and a brand new COLTRI compressor with special filters.
At the campsite We organize group outings for those with a license.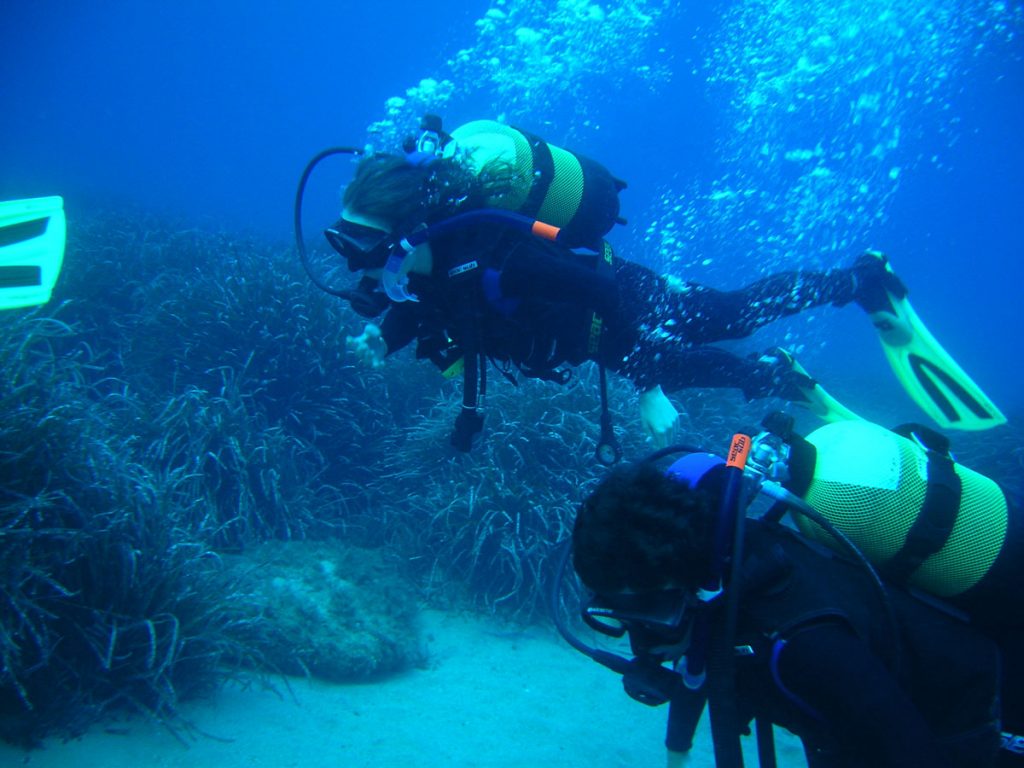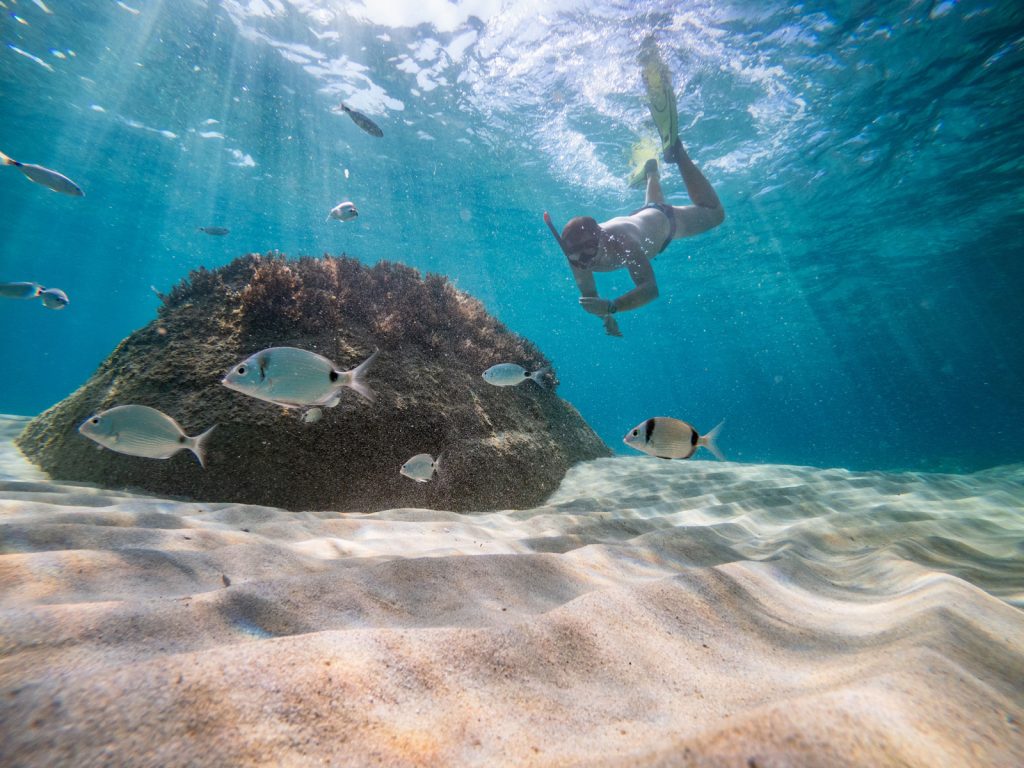 The Gulf of Orosei and the Ogliastra coast are a paradise for those who love snorkeling in clear and pristine water. You will enjoy a rocky coast full of fish and shellfish, which will make your sea explorations truly unforgettable. Just rent a dinghy or venture out with a canoe or kayak to the islet of Ogliastra in front of the campsite, to enjoy incredible underwater depths, not to mention the Gulf of Orosei and its protected marine area. Find out more information here .